OFFER
We are able to deliver on the following dimensions:

PARENT COILS

PRECISE CUTTED TAPES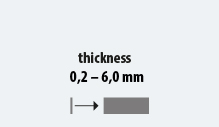 TABLES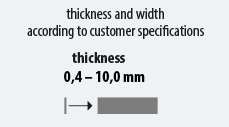 CUTS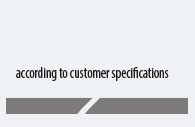 We offer steel materials, according to customer specifications:
hot rolled materials
Hot rolled steel in accordance with EN 10025 (quality S235JR S355JR up)
Soft alloy steel according to EN 10111, DD11 - DD14, madder / untreated
Fine-grain steel according to EN 10149 S315MC - S700MC
Sheets or blanks all qualities like. S235JR - S355K
Sheets and divided tape in special classes, eg. Carbon steel, tool steel, boiler (high) steel type P235S - P265S
cold rolled sheet material
Mild steel according to EN 10130 DC01 - DC06, the surface of the A - B
Steel enamel intended for DC01 EK EK -DC06EK
Microalloyed steel according to EN 10268 / SEW 094; HC260LA - HC500LA, HC220P - HC260P,
High strength according to EN 10338 / SEW 097; DP600-DP980
galvanized materials
Quality DX51D - DX57D + Z, ZA, ZF, AZ, AS, ZA with the surface of MAO, MAC, MBO, MBC-O RA, RB-O,
Electrolytically galvanized material grade DC01 + ZE - DC06 + ZE (according to EN 10152) with the surface of the AP-O, the APC BP-O BPC print antifinger
Microalloyed steel HX220LAD - H420LAD also available in a BD / PD / YD
Dualphase steel HCT600X + Z, ZE - HCT980X + Z, ZE
Structural steel S220GD + Z - Z + S550GD
Magizinc DX51-DX56 ZMA, ZMA S220GD -S350GD
steel industry materials
profiles
Wave - Trapezium
Reinforcing steel
Materials are supplied in accordance with Incoterms parities 2012.
We also purchase materials from overproduction, completed projects, long-term inventory, etc.